Trojan Dryout Systems at Gibson Co
Gibson EMC has begun using Trojan online transformer dry out system (TDOS) to dry out several wet transformers. The process is really simple. You just connect the Trojan unit up to an energized transformer and leave it running for several weeks. Once that unit becomes dry, you disconnect it and move it to your next wet transformer. An obvious benefit is you do not have to take an outage and roll in a big expensive rig. The key feature for the Trojan unit is that it dries its own filters every 24hrs. This keeps the filter and the oil in a constant non-equilibrium moisture state, which provides maximum moisture removal from the oil.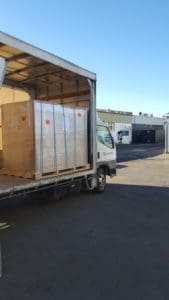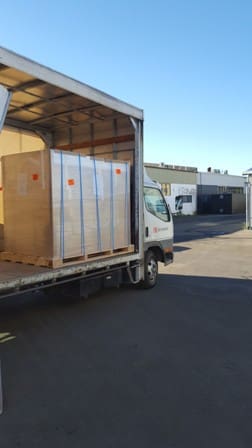 Gibson's TDOS leaving New Zealand bound for West Tennessee.