Todd Arrants October 2, 2018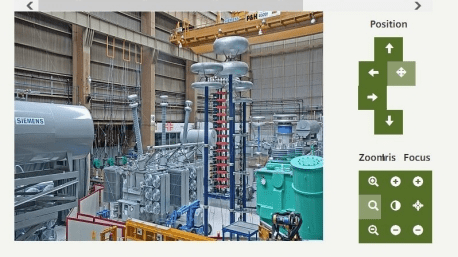 Siemens Transformers Mexico is the first transformer factory worldwide to offer a live remote system for FATs. As a preparation, about twelve cameras have to be installed in the factory. The customer can then watch the FAT from their own location. The cameras provide high quality video so that the remote experience can replace an on-site factory visit to witness the FAT.
Thanks to the live remote FAT, customers can save time, money and resources. The remote observation provides transparency and reliability through the manufacturing and testing processes. "This tool is a unique possibility to witness the milestone Factory Acceptance Test without traveling – especially for our US-customers", summarizes Dr. Beatrix Natter, CEO of Siemens Transformers. All conducted live remote monitoring tests were successful and customers are showing a high level of satisfaction with this new tool.